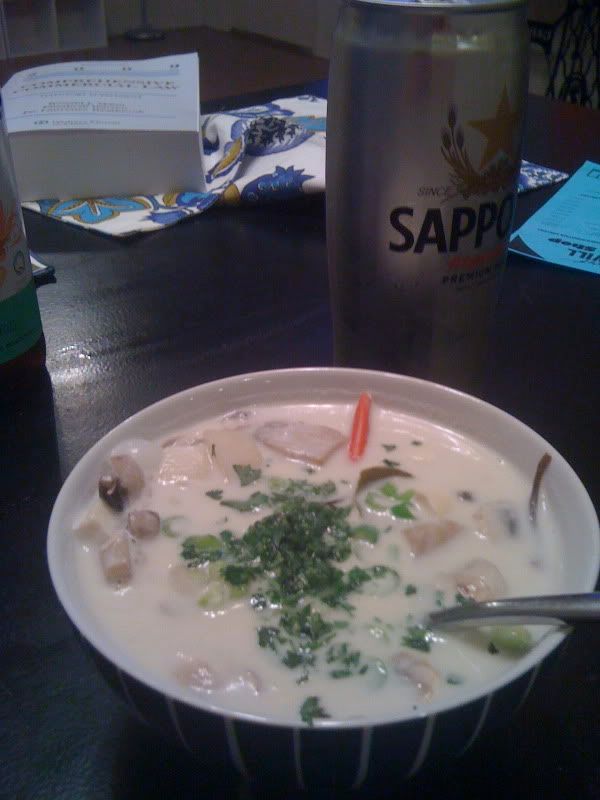 So, I feel a little redundant saying this, since you've all ready my lengthy and slightly verbose (Who would have guessed?) autobiography, but tom kha is what made me like Thai food. Again, you all know I'm not a huge fan of sweet, slimy good, in general, and when I was a wee thing, my parents always ordered something in that vein for me when we went for Thai. I figured it was all greasy and sweet and noodley and in general what I just.. don't care for. Until..
Until! Until I went my freshman year of college with an old boyfriend and some of his friends into town and they demanded we eat at this Thai place. I was told they served sushi, and that the boyfriend would secretly get me Mexican food later on, so I was down. And then they literally forced me to have a bowl of tom kha. And then..
It was like running up a hill in a peasant dress, throwing daisy petals everywhere, and some Chaka Khan song playing in the background. And to whom was I running? That's right. Tom kha. And Thai food everywhere, in general.
…